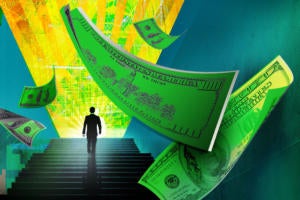 Jack Sunderman has had a virtual "help wanted" sign out for nearly six months.
Sunderman, CIO and CTO at Medac, a medical billing company in North Augusta, S.C., wants to fill an open database administrator position. He's looking for a DBA with experience in business intelligence and reporting. The position has been open since a nearby company lured away Sunderman's previous DBA with an offer of a 20% increase in pay.
With the unemployment rate in IT hovering in low single digits according to U.S. Department of Labor figures, IT executives say they expect to continue paying a premium for tech talent. It's a classic supply-and-demand market dynamic. Average pay for IT pros at all levels is up 3%, according to Computerworld's 2017 IT Salary Survey findings.
However, salaries aren't increasing at the same pace across the board. Enterprise demands for specific skills and a shortage of tech workers trained in certain technologies mean that some IT disciplines are seeing higher spikes in compensation than others.