---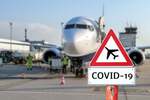 It may feel like the pandemic is over, but it's not. So, unless you have a real need to travel to a conference, just say no.
Do not invest company assets in crypto, hoping for a big score to keep the lights on in tough times. It's a scam.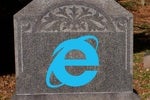 Microsoft has pulled the plug on support for the IE desktop app. Finally!
It's been talked about for ages. And now, with the biggest pilot ever starting in the U.K., we're going to find out whether a four-day workweek actually, uh, works!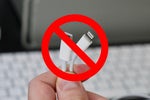 Deal with it, Apple. By 2024, everyone in the European Union must be offered a USB-C charger for their devices.
Just because someone is smart about some things doesn't mean he's smart about everything. And, yes, I'm looking at you, Elon Musk, and your attitude towards people working from home.

Sometime in 2023, Microsoft will release its first desktop from Project Volterra.
If you're going to be a digital nomad who wants to work from anywhere, you will need the right internet connection. Say hello to SpaceX Starlink.
For simple business storage, you can't beat the cloud. Aye, but which cloud? That is the question.
When a PC goes south, there's often little you can do to get back to work. With a Chromebook, if one fails, you just get another one, and you're back in business.
Workers are increasingly making it clear they will not be forced back into the office. Just ask Apple.
Load More
Newsletters
Sign up and receive the latest news, reviews and trends on your favorite technology topics.
Subscribe Now